NO IMPORTA SI ES LEGAL O NO - SI NO GANA, NO PAGA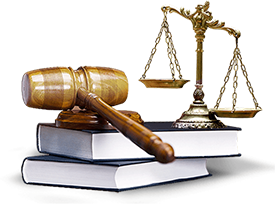 Our Workers' Compensation applicant attorneys help our clients with filing their claims for all categories of Workers' Compensation benefits.
Mental stress claims are scrutinized more closely than any other workers' compensation claim. As mental conditions often lack easily-visible symptoms and are primarily based on testimony from the employee. To qualify for emotional stress claim benefits, we must prove that the psychological impairment was at least 51% caused by conditions at your place of employment. You will have to demonstrate that the majority of this damaging stress had little to do with your personal life, so you will need to prepare to share intimate details.
Some Answered and Questions
Stress, at varying levels, is a  part of work-life for most workers. However, when that stress reaches a severe level where it causes a psychological injury, you may be able to claim workers' compensation.
Stress leave is when an employee takes personal leave due to work-related stress. Although stress leave is not an official category of leave, employees may use personal leave to take time off work when they feel stressed or overwhelmed. As an employer, you should always consider requests for stress leave.
It is your legal right to make an emotional stress claim. These claims are not easy to bring about, but they do happen, and many are successful. The claim would generally be either for workplace stress injury or constructive dismissal.
Reasons to Hire
Attorney Spiro K. Pistiolas
Workers' Comp Attorney Spiro K. Pistiolas have the resources to strategically preserve and document the evidence, ensuring clients achieve favorable results with no fees charged until the case is settled. We are serving all of California.
Testimonials From Clients
What Our Clients Experienced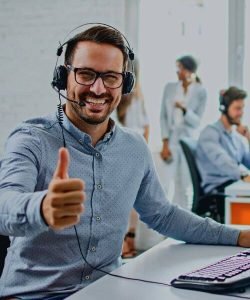 Entire office staff is also experienced in workers related injury particular field of workers comp law. They truly care about their client's and will be honest in what can and cannot be done for your case. Mr. Spirois a colorful attorney that has held many professions during his life therefore has probably more life experience he can draw from and utilize on your behalf.
I was in an accident at work and i was lost and did not know what to do next. I contacted The Law Office of Spiro K Pistiolas, A Workers' Compensation Attorney and they made the entire process simple. They set up my doctors appointments and made everything headache free. I highly recommend using the this work related injury lawyer
Mr.Spiro is very professional and straight to the point lawyer. The workers comp process is a stressful system to navigate alone. I did not feel alone with Spiro and his team by my side. Highly recommend this The Law Office of Spiro K Pistiolas, A Workers' Compensation Attorney firm. They will fight for you to bring a fair resolution for your work related injuries.