NO IMPORTA SI ES LEGAL O NO - SI NO GANA, NO PAGA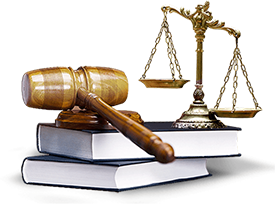 Our Workers' Compensation applicant attorneys help our clients with filing their claims for all categories of Workers' Compensation benefits.
Combustion gets caused by the rapid breakdown of a substance by heat. The phenomenon is commonly known as burning. Smoke is a mixture of heated particles and gases. It is impossible to predict the exact composition of smoke produced by a fire.
If you have inhaled smoke from the fire at work and sustained a smoke inhalation injury, you are eligible to file a workers' compensation claim.
Some Answered and Questions
Smoke inhalation injuries can often lead to legal liability and lawsuits. Negligence is a common claim in these injuries. For instance, if a person negligently starts a fire, they may become liable for accidents and smoke inhalation injuries caused by the fire.
The critical first step in assessing smoke inhalation is examining the airway and lung sounds. Look for soot deposited in the nares and oropharynx. Examine the mouth for swelling or blistering that might indicate thermal damage.
Smoke Inhalation injury must get taken into consideration within the context of breathing in smoke and with any of the following symptoms:
closed-area fire,
lack of consciousness,
burns to the face or neck,
voice modifications,
problematic breathing symptoms,
soot within the mouth or airway, or
singed nasal hairs.
Reasons to Hire
Attorney Spiro K. Pistiolas
Workers' Comp Attorney Spiro K. Pistiolas have the resources to strategically preserve and document the evidence, ensuring clients achieve favorable results with no fees charged until the case is settled. We are serving all of California.
Testimonials From Clients
What Our Clients Experienced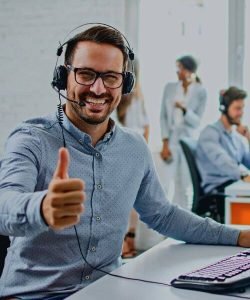 Entire office staff is also experienced in workers related injury particular field of workers comp law. They truly care about their client's and will be honest in what can and cannot be done for your case. Mr. Spirois a colorful attorney that has held many professions during his life therefore has probably more life experience he can draw from and utilize on your behalf.
I was in an accident at work and i was lost and did not know what to do next. I contacted The Law Office of Spiro K Pistiolas, A Workers' Compensation Attorney and they made the entire process simple. They set up my doctors appointments and made everything headache free. I highly recommend using the this work related injury lawyer
Mr.Spiro is very professional and straight to the point lawyer. The workers comp process is a stressful system to navigate alone. I did not feel alone with Spiro and his team by my side. Highly recommend this The Law Office of Spiro K Pistiolas, A Workers' Compensation Attorney firm. They will fight for you to bring a fair resolution for your work related injuries.